CONNECT | COMMUNICATE | COLLABORATE
RedConnect features phones from industry leaders like SNOM and Yealink. All phones are tested on our platform before they are deployed to make sure you are getting the best and most reliable service.
CLOUD-BASED COMMUNICATION AND COLLABORATION
Get unified communication solutions that keep you ahead of the competition with support from Red Mountain Technology Solutions. Unified Communications as a Service (UCaaS) delivers instant connectivity through the cloud that improves collaboration and communication. The features, benefits and performance redundancies that are inherent in UCaaS provide reliable, secure tools that enable your onsite and remote teams to work better, collaborate faster and perform smarter.
RedConnect UCaaS Solutions Include:
Cloud Voice/Hosted PBX
Contact & Call Center
Business SMS
Virtual Fax
Web Conferencing
Video Surveillance
Easy to Use
Modern cloud phone systems have taken all the features that are required in the day to day operation of your business and made them simple to use.  Every RedConnect system deployed comes with lifetime free training (Onsite if local, or Remote if your office is outside Southern Utah)
software always updated
Since the phone system resides in the cloud, software is always current.  As new security patches and features sets become available, they are deployed fast and at no charge to the user.
voIP has come a long way
Red Mountain spent several years testing and retesting cloud hosted PBX solutions and have ironed out the issues that used to plague internet based phone service.  The cloud PBX resides in 4 data centers across the US and features a true failover between nodes to give our customers maximum uptime.  Of course, the success of a VoIP network is relying that the business using the service has a strong network and internet service.
MORE THAN JUST AN AFFORDABLE PHONE SERVICE
IT IS A COMPLETE UCaaS (Unified Communications as a Service) SOLUTION
Business Phone System
Your business needs a flexible, reliable communications platforms that scales to support remote work or a hybrid work setups. If you are looking to consolidate voice, video, messaging and collaboration, and RedConnect makes this happen.
You can do this. Red Mountain and RedConnect will show you how.
Video Collaboration
Your business needs reliable, secure video conferencing, and RedConnect video conferencing solution brings you the five real-time collaboration applications in a single desktop app that can be managed from the cloud:
Web conferencing
Audio conferencing
Video conferencing
Remote access
Host webinars
Mobile and Softphone
Allow your business to enable a mobile workforce by helping transition from desk phones to softphones from RedConnect. This modern solution provides a business phone line/number that works as an app on your smartphones. you can enjoy enterprise-level voice features, like extension dialing and transfers, without using your personal numbers or being physically at your desks.
Business Line Texting
Business SMS is the future of marketing and customer service, allowing your business to reach your audience more effectively and reliably. Employees can use the mobile app or desktop app to send and receive text messages from the main business line.
No need to give out your personal mobile number. Texting from your app allows you to be able to keep your personal number personal.
Call Center
RedConnect offers carrier-class contact and call center service to any size business. Like all of the platforms in the RedConnect ecosystem, the Contact Center as a Service (CCaaS) solution has been developed to deliver the highest quality experiences to users without the need for significant investment.
Microsoft Teams Connector
RedConnect offers an innovative, unique tool that makes connecting the RedConnect platform to Microsoft Teams simple. This offers a consolidated solution for collaboration, messaging, calling, emails, and knowledge base.
Virtual Fax
The RedConnect Virtual Fax solution allows your business to retain analog fax machines with confidence. Our cloud fax technology uses store-and-forward fax servers to eliminate problems typically caused by VoIP faxing. We offer multiple options for sending and receiving that makes it easy to use.
Integration and Innovation
Our RedConnect API integrates into all major platforms and gives you access to other features, like phone provisioning and purchasing technology at preferred pricing through our the SkySwitch store. Enjoy convenience and lower costs.
Mobility
Is your workforce tethered to their desks? Can mobility help increase productivity?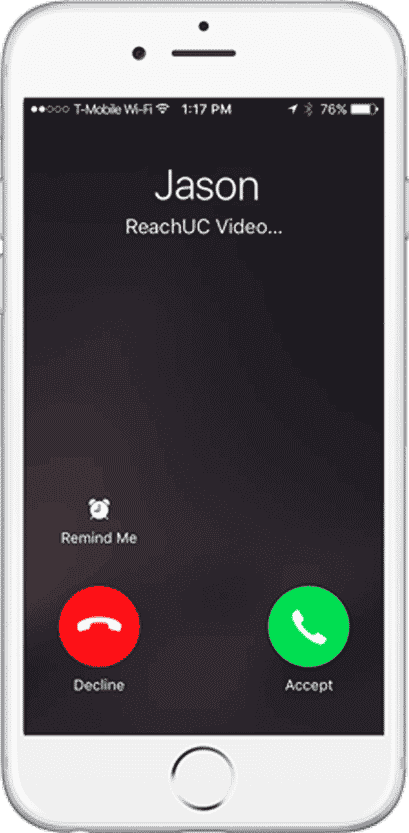 iPhone and Android Compatible
Using ReachUC to receive calls is just like using your mobile phone. Incoming voice and video calls will appear on your device lock screen just like a cellular call.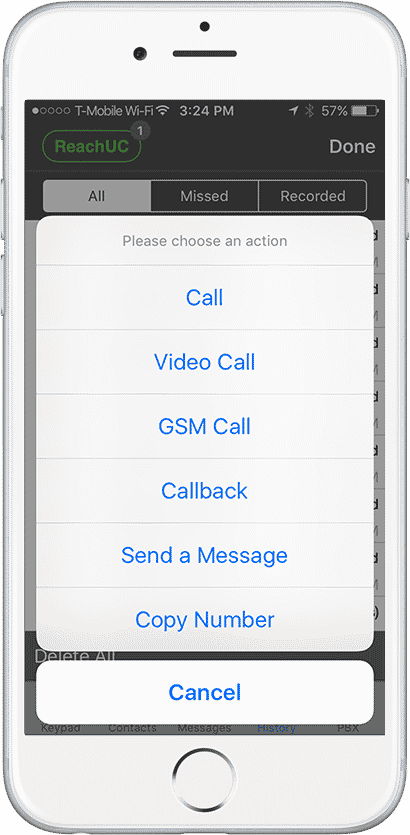 True Unified Communications
ReachUC allows you to choose the type of call you want to make with a single long tap. You can choose VoIP Call, Video Call, GSM Call or Callback. The Callback option is especially useful if you want to make a call through the PBX but don't have a strong data signal.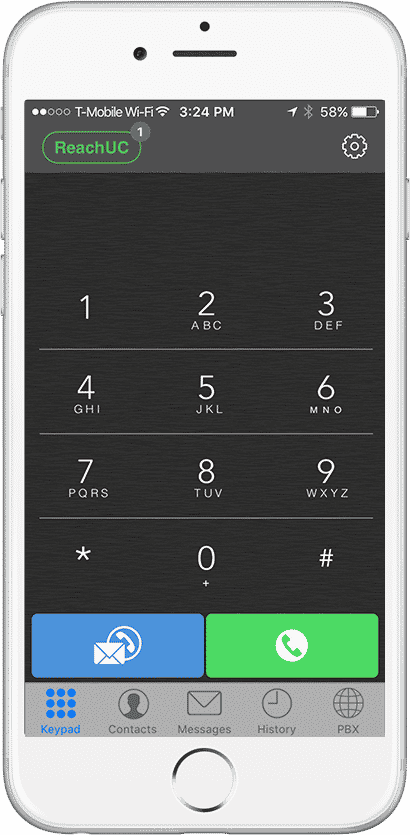 Easy to Use Interface
ReachUC allows users to interact with their RedConnect Service through an intuitive and familiar interface. The keypad screen offers easy access to make a call. Check voicemail, view phone contacts, send and receive SMS messages, view call history and view advanced Calling features.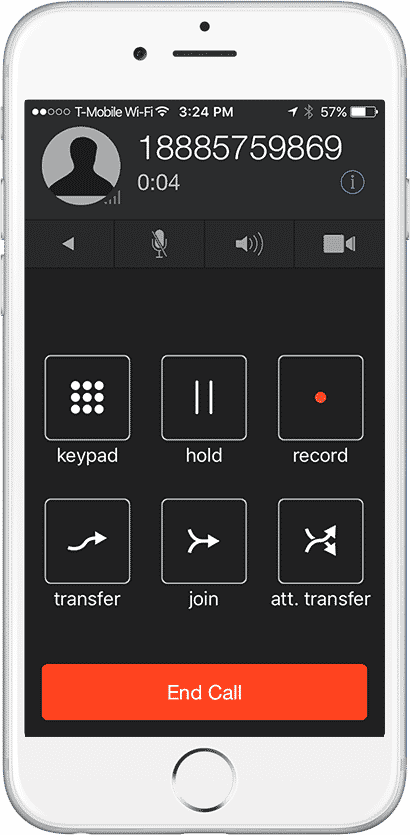 In Call Options
While on call, users have numerous call handling options including Record, Hold, Blind, Transfer, Attended Transfer and Join Conference.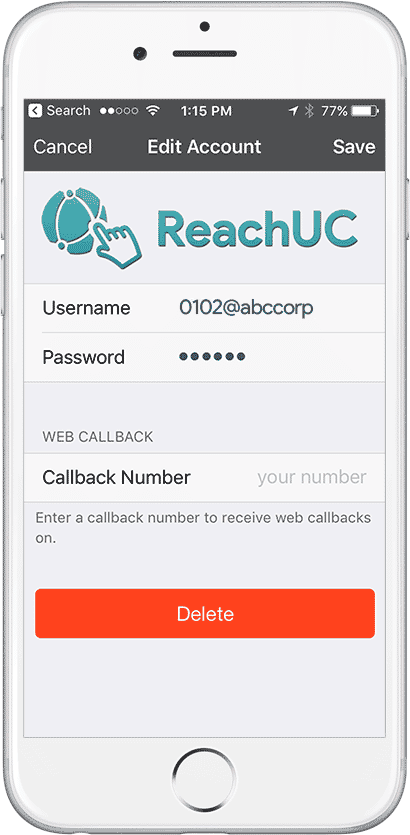 Super Simple Setup
Just log in to your RedConnect Cloud Account and you are off and running. All the features that you are accustomed to will be pre-configured and ready for you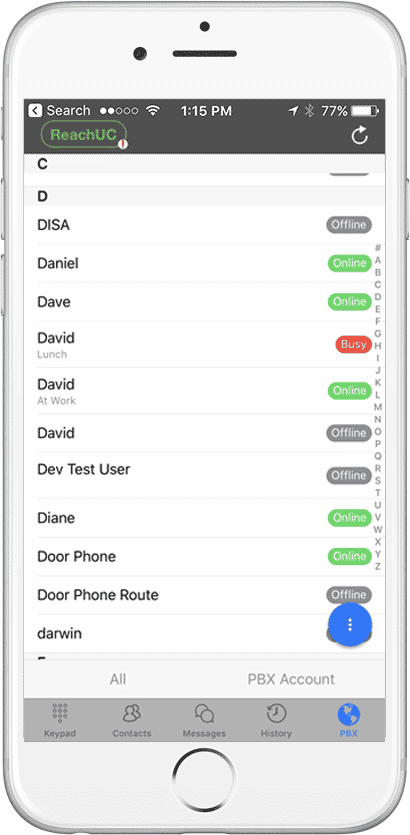 Real Time Presence
The ReachUC presence panel shows you the status of other RedConnect users - Available, Busy or Offline - in real time.  This shows when they are on the mobile, softphone, or deskphone.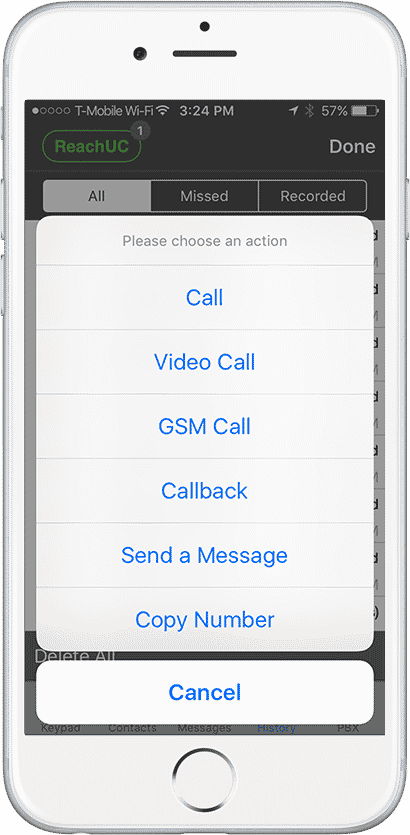 RedConnect Integration
Program call answer schedules, Caller ID, and more just from your mobile phone.  Forget to put the phones in Holiday Mode?  Just log in and make the changes
Call Parking
Answer a call on your desk set, Softphone, or mobile phone and be able to park the call for anyone to pick up in the company.  Phone call for you?  Be able to pick the parked call up from you mobile or other device from anywhere there is an internet connection.
Device Hand Off
Answer the call at you desk but have to head out of the office?  Device hand off allows you to switch the call from any of your devices so you are not stuck in one place.
Call Presence
See who is on the phone at their desk, on their softphone, or even mobile app. 
Check the status of your coworkers from your mobile app.  Call presence keeps your business transparent and productive.
Feature settings
Set up features like Do Not Disturb, Call transfer locations and more for the mobile app, desktop app, and cloud portal.  
You can even change the answer rules and schedules for the calls based on your level of authorization.
Why Red Mountain and Our RedConnect Platform?
Finding a unified communications provider that truly understands the unique needs of your business is the key to your long-term productivity and growth. Our mission, at Red Mountain is centered around being that personalized partner for your communications
needs. Our expert service provides the best-of-breed telecommunications services and tools to provide superior reliability, advanced functionality, and complete security for your communications.
Working with Red Mountain allows you to stay several steps ahead of the competition, all backed by next-generation collaboration and communication options designed to help you do more with less. Our scalable, cloud-based solutions give you a better user experience, advanced connectivity, and the agility to shift as business needs and technology requirements change around you.
Average Sale to Install Days
Average Customer Seat Count
The Benefits of Better Business Services
Benefits of UCaaS
Reduced Costs
Better Collaboration
Flexible Work Locations
Future-Proof Your Organization
Richer Call Quality
One Call for Service
Custom Pricing Packages
Benefits of RedConnect
Collaborate Anywhere, Anytime
Reach Your team in an Instant
Keep Remote Workers Engaged
Maintain Productivity for Road Warriors
Rely on Flexible Cloud Communications
Virtual and On-Premise Support
Lifetime Training at No Charge