Red Mountain has partnered with DW Spectrum to bring the easiest and most affordable, recording solutions to pair with our in-house brand cameras, as well as other cameras from GeoVision, Axis, and Digital Watchdog.  Both the desktop and mobile app offer full Smart Search capabilities for near instant event playback and search.
High Definition Commercial CCTV is more than just a security camera system.
Modern cameras have given us the ability to take the typical security camera to new levels.  Besides basic security, there are several innovative ways to maximize your investment.
Professional Grade Cameras Offer More Options:
Virtual Line Crossing & Perimeter Monitoring

People Counting
Human Temperature Monitoring
People Movement & Pattern Reporting for Retail
Machine & Product Monitoring of Assembly Lines & Converor Belt Systems
On-Camera Recording & Cloud Backup
Software Triggers for Controlling Relays
Audio & Video with Ability to Control External Speakers
Lighting Control
Access Control Integration for Video Varification of Card Reads
Endless Capabilities for Local & Remote Monitoring
Vape Detector Integration
Easy to Use
Features like Smart Search and Thumbnail Search allow you to blast through footage, only having to view what video is showing motion on the area you select to smart search. No more hours and hours of watching boring video footage.
software is "one and done" - No expensive yearly software fees
From the base recoding solutions to our most robust video servers, they all include software upgrades for the life of the product, while most manufacturers require expensive recurring fees to keep the software up to date.
Cameras connect using the network
With advances in routers, switches, and faster network cabling / fiber optics, cameras and servers have become much more reliable.  Combine top level manufacturers with extended warranties for the best, most reliable system around.  Back up footage and network monitoring make this all possible.
More than just security cameras
cameras with features the Big Box stores don't offer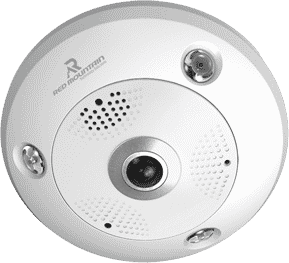 360° and 180° Fisheye Single Sensor Cameras
Fisheye cameras allow you to view an entire area with a single camera instead of several single cameras.  The image is recorded as the full view but live and recorded viewing of the footage is dewarped and several views can be pulled from a single camera. Fisheye cameras are great for covering large areas for general overview purposes.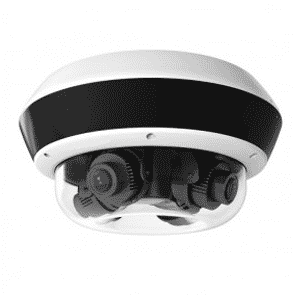 360° and 180° multi-sensor cameras
A multi sensor camera is much like the fisheye camera but is used in an area that need extra wide or full 360° coverage without dewarping.  The multisensor cameras can incorprate several lenses and sensors but still will record the full image over a single cat 5e or higher data cable. This is a great option when digital zoom is needed.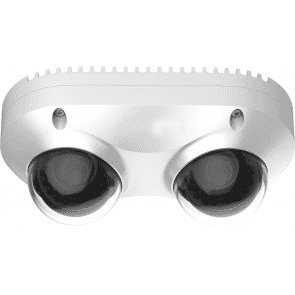 people counting
People counting cameras have become popular in most retail chain stores to see what conversion the store is getting for people entering vs people purchasing.  The big push on these cameras is now used for Covid CDC requirements that require businesses to only allow a certain number of guests into a specific building or area.  An alert can be set up to notify the person that is monitoring the areas.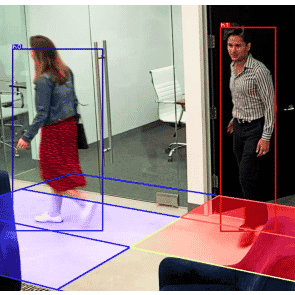 advanced analytics
By moving the brains of a camera system out to the camera (Edge Processing), it has opened up a large amount of affordable analytics. Some of these include:
Detail searches for a Gender

Vehicle make and model search

Licenses plate database and partial plate searches

Vehicle or persons direct moving through an area

Virtual line crossing

Item left behind or new item in area (Airport as an example)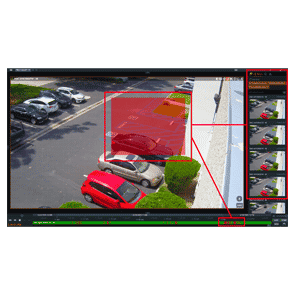 Instant Smart Search
Life is SO much better with smart search and instant playback.  Smart search take any recorded footage on the NVR and marks any motion that has happened in an area.  A great example of this is "tagging".  If you show up to work or school and there is  graffiti on the wall, pull up the camera that views the area, draw a square around the area that it happened and search.  Footage will show when there is motion in that area.  No more watching endless hours of boring footage.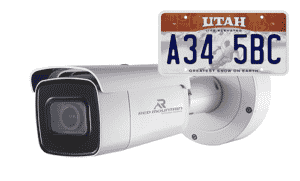 License Plate Recognition & Search
License plate recognition is not a new technology, what is, is being able to offer it at an affordable price point. In addition there is the ability to search a partial plate, wording on the vehicle (Work trucks etc), and clear down to the color of the car with at least one digit on the plate.
License plate recognition can also be used in automation. Car washes can use the camera to verify a patron, parking garages can open the gate if the person has access approved and much more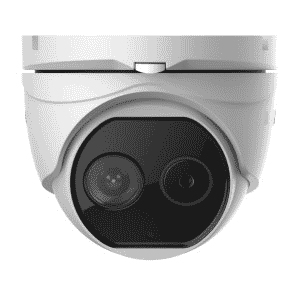 Thermal with HD stream cameras
With the advancements in cameras, Thermal imaging has become a valuable tool. Thermal camera can see where a standard or even ultra low light camera can not.  With the dual sensor cameras we offer, you can have the night performance of the thermal imaging and the detailed view of the area during daylight hours.
Recording rules can be set up for each of these scenarios to produce added security and monitoring to the area or items.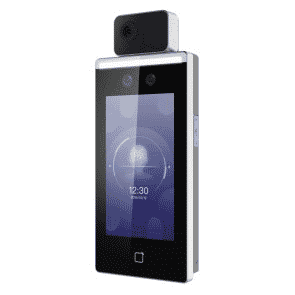 Temperature Scanning and Recording
With the not so wonderful introduction of Covid in our daily lives, entering facilities has become increasingly difficult to manage.  By using a temperature scanning camera setup, each person entering the area has a temperature reading done by the camera to verify they are of good health to enter.By using cameras and sensors to do the work of checking people, staff is freed up to handle their normal tasks.
Smart Search
Simple search & instant playback.
ONVIF Compliant
Software that works with MOST cameras.
Fisheye Dewarping
One camera does the work of 6 standard cameras. Dewarp and create multiple views.
Apps for Days
Robust free apps for Widows, MAC, IOS, Android, & Apple TV.
No Recurring License Fees
DW Spectrum does not require "Software Maintenance". Buy the licenses once and you're set for the life of the system.
Simple Video Footage Export
A super simple interface for exporting video makes it easy to find & save what you need.
Industry Leading Cameras
Our "In-House Brand" RedProtect cameras offer 1080 or 4K images at entry level prices.
Specialty Cameras
Single & Multi-Sensor Panoramic Cameras, License Plate Recognition, Thermal Imaging, AI & Analytics, Audio Integration, Thermal Scanning, & so much more.
Red Mountain is Here to Help
Design Build Services are available. We can help write your specifications or RFP's.
Red Mountain can give you Better control of your facility & crack down on unwanted activities
The HALO Smart Sensor is an IoT device that captures comprehensive health, safety, and vaping awareness. It is the #1 vape detector worldwide for vaping and vaping with THC detection. As of 2021, HALO has won over 50 awards and is in over 1,500 school districts throughout the country to help combat the vaping epidemic. The market for devices such as the HALO Smart Sensor is not only helpful for schools, but other markets as well such as healthcare, hospitality, commercial buildings, apartment complexes, assisted living, and more.
As part of the newest v2.5 software release, HALO provides both a real-time Air Quality and Health Index that sends alerts when either index falls into danger zones. In conjunction with HALO Cloud, the sensor also provides critical automated reports that allow building owners and administrators to demonstrate they are providing a healthy indoor environment and/or validate that facility improvement is needed.
The new 2.5 software features in HALO allow its users to capture comprehensive building awareness with an all-in-one device. Used for health and safety, HALO is a vape detector, an air quality monitor, and a complete security device for privacy areas where you do not want to use a camera or microphone. With a single device HALO provides Building Health Monitoring, Indoor Air Quality Monitoring, Vape Detection, THC Detection, Gunshot Detection, Emergency Key Word alerting, Audible alerting, Light/Occupancy alerting, Chemical alerting, VOC alerting, Tamper alerting as well as Temperature, Humidity and Pressure alerting.
Capture real-time comprehensive building safety and health awareness with the all-in-one HALO Smart Sensor 2C and the HALO Cloud Health Index.
Good News!  Red Mountain is on the Utah State Contract for the HALO devices.  Contact us for State Contract pricing and availability.
What is NDAA and do you need to worry about it?
To address a perceived cybersecurity risk, an Interim Final Rule of the National Defense Authorization Act (NDAA) for the Fiscal Year 2019 was made effective on August 13, 2019. Section 889 contains the Prohibition on certain telecommunications and video surveillance services or equipment from specific vendors. It also contains several provisions that have a major impact on existing and future US Government related video surveillance deployments. The NDAA ban also extends to other manufacturers in cases in which the video surveillance cameras or systems from the specified vendors are offered under another manufacturer's brand name typical of OEM, ODM and JDM relationships.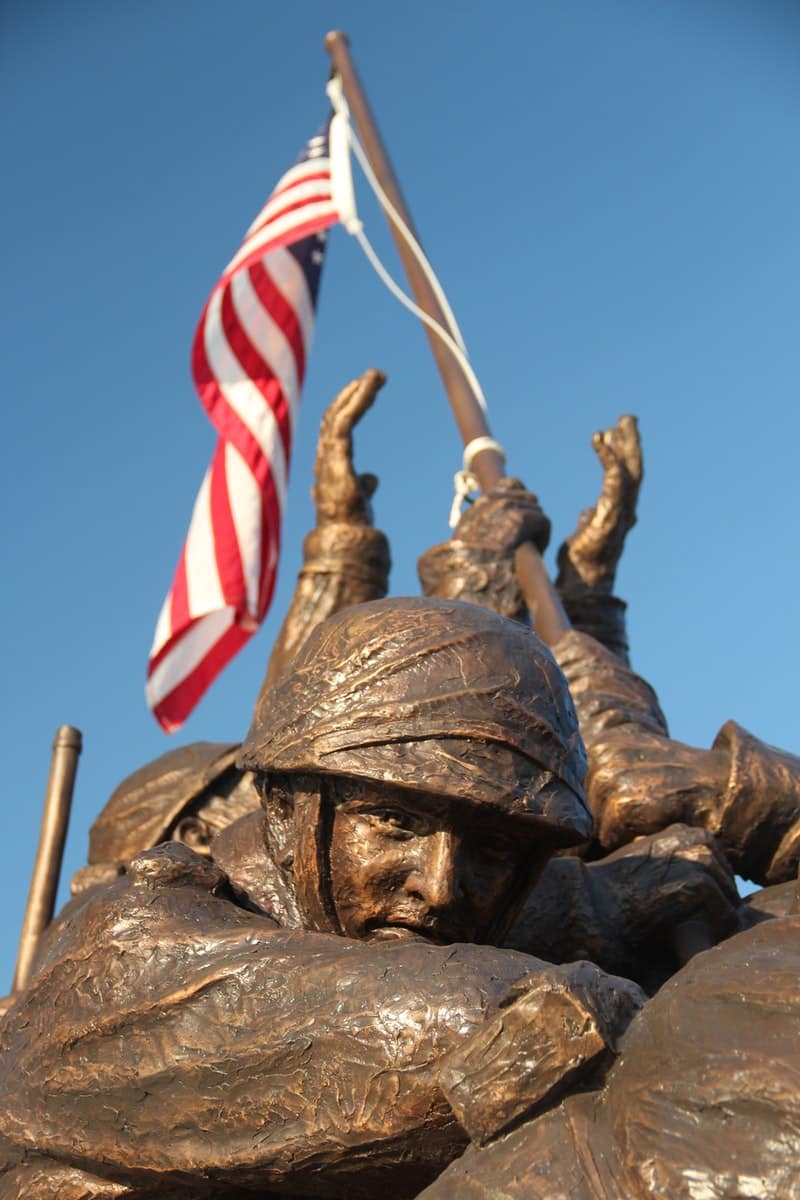 Let us help
Red Mountain is here to help your business be more secure and also more productive.  As most business theft occurs by employees not stealing product but more so time.  Time is one of the most expensive expenses a business has.  Cameras and other tools can help you protect your assets and inclrease productivity. Ask us how.